Thursday, January 19. 2017
We are looking for new people to join our team in Crich.
Delivery Driver/Market Trader - part time
We deliver our bread daily to whole range of customers in the local area. We are looking for a reliable, punctual and friendly individual with a clean driving licence and a customer focused outlook. You will start at 7am up to 6 days a week (Monday to Saturday) and, after helping to pack customer bread, you will load the van and proceed to carry out the 3 hour delivery route.
Once you have the skills and experience necessary, the job can also involve taking bread to market, setting up the stall there and selling bread from the market stall.
Full details
are here
.
Wednesday, September 14. 2016
We are very excited that the Real Bread Campaign has published a brand new recipe book pulling together recipes from over 60 bakers of long-fermentation, real bread recipes and our very own recipe for 100% Spelt sourdough is among those to be published!
The recipe is one that Andrew developed in response to customers with wheat and gluten intolerance asking for a more digestible bread. It contains only spelt flour which, although an ancient relative of modern wheat, has been prized since Roman times for its nutty flavour and, more importantly, its digestibility. It is a bread which we bake every week on a Thursday.
The book published on Thursday 15 September during Sourdough September and Andrew was at the launch! Copies will be available in the shop in Crich soon or from the Real Bread campaign website.
Friday, July 15. 2016
As someone who was brought up on a farm in Cumbria which supplied the very first cow's milk to be used in
Carolyn and Leonie Fairbairn's Cumberland Farmhouse
cheese (which we still stock from time to time), I am always delighted when we come across a new local producer.
Sophie Summerlin from Cow Close Farm near Hathersage came to see us today and brought with her some of their brand new 'Stanage Millstone' bloomy rinded cheeses. These are a brie-type cheese but are shaped, intriguingly, like a millstone with a hole in the middle.
Those familiar with the peak district and, in particular, with our dark peak gritstone edges, will well know the sight of a
millstone lying in the heather and bracken
at the base of edges like Stanage Edge and Millstone Edge. For centuries millstones for various uses (including milling grain for flour) have been quarried in Derbyshire.
Cow Close Farm is just beneath Stanage Edge in the heart of the Peak District and so this new cheese, made with pasteurised cow's milk from the neighbouring farm is a very iconically local addition to our regional cheeses.
From curds:
to moulds (note the way they put the hole in!):
to mold bloom:
to tasting:
the cheese takes around six weeks to produce and then more time to mature with many stages in the production process. You can find out more on the farm's
facebook page and website
.
We are delighted to be stocking the Stanage Millstone in the deli from this afternoon (one sold within an hour of being in the counter!) and we will be featuring the cheese in our menu in flans, toasties and salads as well as making some 'Stanage sage scones' next week. I am even working on an idea for a pizza special using the cheese for Wednesday 27 July...
watch this space
!
It is so great to meet new producers like Sophie, and to be able to stock their products. We know just how much work goes in to starting out in the artisan food world and wish the Cow Close Farm team every success.
Monday, March 21. 2016
We are open as follows over this coming Easter weekend:

Maundy Thursday - Shop, café and bakery open as normal
Good Friday - Shop, café and bakery open as normal
Saturday 26 March - Shop, café and bakery open as normal
Easter Sunday - Shop, café and bakery CLOSED
Easter Monday - Shop, café and bakery CLOSED
Tuesday 29 March onwards - Shop, café and bakery open as normal

Wishing you a blessed and happy Easter Tide.
Thursday, December 24. 2015
Hello all,
I am finding myself wishing that I were more organised. December has whistled by and I haven't sent out my customary winter update. So I am dashing this quick email off to you principally to wish you a Happy Christmas...yes, it really is only two days away!
Not much bread left to bake before Christmas
With only two overnight bakes left until Christmas Eve, the opportunity to stock up on breads for your festive meals, like this Cranberry, oat and apple sourdough, is limited. A lot of you have been dutifully completing and submitting your order sheets, but if you haven't, do come in early tomorrow morning or very early on Christmas Eve to avoid facing empty shelves. An alternative for you is the Wednesday weekly market in Matlock tomorrow morning. Or, as some of you may have found out, Fresh Basil in Belper are now stocking our bread so you could pop in there.
Don't forget, there are a few other outlets that stock our bread for sale too. Most recently, the lovely Rosie at Portobello in Derby:
Brown and Green Food Store, Little Eaton, Derby
the Bottle Kiln, West Hallam, Derbyshire.
Manna Deli, Wirksworth
Espresso Deli Café, Darley Dale
Portobello Café, Derby
Hampers, coffees, cheeses, deli meats and festive bakes
Victoria and Rog have been working hard to keep the deli counter stocked with plenty of choice for you for the cheese board or mezze party food. There is also a terrific range of locally produced fine foods that go together to make a lovely gift. What is really good news is that if, like me, you aren't great at wrapping...Rog or Victoria will do it for you! Just select some goodies to go in a basket and they will do all the hard work to make it look beautiful!
Very last minute gift idea...a bread course in 2016
Not keen on getting beaten about the head by one of these? Then I think you need to buy a 'Breads of the North' course for the keen baker in your life! Details of this and all of the courses I offer are on the website and they make for a very sustainable gift.
Our wonderfully evolving team of staff!
We don't get many public opportunities to thank them, but we really couldn't run the loaf without our terrific team of staff. Though we are sadly saying farewell to Caroline this Christmas, the core shop and baking teams work very hard to produce fresh bread and food every day in the heart of Crich. You are good enough to tell us you appreciate their efforts and Rog and I really do too.
I should now really get back to putting together the Christmas Eve baking schedule...I don't want to get any of that wrong!! So thank you for another year of support and custom, have a lovely family time this Christmas and we wish you all the very best for a happy and healthy 2016.
With all best wishes,
Andrew and Rog
PS If you are wondering when the next pizza night is...Wednesday 27 January is the date for your new diary.
Tuesday, December 8. 2015
We are looking for someone wanting to work in catering as Kitchen Assistant at our busy Crich Café.
You will be producing food from fresh ingredients, working in a busy kitchen, serving customers in a friendly and well used café and furthering a career in a fun and exciting industry.
The job is around 40 hours a week across five shifts. Please detail relevant experience in your application.
Please apply by
sending a CV with detailed covering letter to Roger
or by dropping a CV and covering letter in to the Crich Shop.
Tuesday, December 8. 2015
We are looking for a morning Delivery Driver to deliver our bread orders to
wholesale customers in our delivery van.

The role requires punctuality, and attention to detail. The hours are approx. 12 to 15 hours for 5 days a week including Saturdays. Start time will be around 7am.

We need someone who is organised with a customer focused outlook and a confident and outgoing personality and a clean driving licence.

Apply by emailing roger@theloaf.co.uk with a letter and CV or by phoning 01773 857074.
Tuesday, August 18. 2015
I realised it was high time I updated the list of breads we produce
on our website
...there were some glaring omissions as we have recently been adding some beauties to our range. Sometimes I find it hard to believe how many different breads we produce...if you struggle with decisions, don't come on a Saturday!!!
Diane recently came on my sourdough bread baking course,
100% Sour
, and following a fascinating discussion about the health benefits of different breads, she sent me this interesting article on the subject of the
health benefits of rye
.
Below is a table showing what bread we produce on different days. All other breads on the breads page of the site, and the majority listed on our price list we produce on a daily basis, Tuesday to Saturday.


Bread Production Schedule



Bread


Days produced and comments




100% Rye with pumpkin seed and orange



Tuesdays, Thursdays and Saturdays.

Perennially popular, this small tin loaf is perfect sliced thinly and eated with soft cheese, goats cheese, cold meats or honey.





100% Rye with sunflower seed


Saturdays.




Schwarzbrot



Every third Friday.

A traditional German Schwarzbrot made with soaked rye chops, molasses and sold by the kilo.





Rugbrod



Every third Friday.

A traditional Danish 100% Rye made with beer and rolled in sesame seed, sold by the kilo.





Borodinsky Rye



Every third Friday.




A 100% rye bread with coriander, malt extract and molasses from a Russian recipe.





Dark Rye



Saturdays.




A 60% rye bread with sunflower seed and linseeds.





100% Spelt sourdough



Thursdays.




This is made from wholemeal and white spelt flours and blossom honey. It is recommended for customers with an intolerance to the gluten found in modern wheat varieties.





Seeded dark rye



Fridays

This is a 50% rye bread packed and topped with seeds - it is one of the most tasty loaves we make.





Barm bread with Ale



Occasional Fridays.




This sourdough loaf is made using beer provided by a local pub and harks back to the days when brewers and bakers worked together to harness the miraculous power of wild yeasts.





Focaccia



Available Tuesdays, Wednesdays, Thursdays and Saturdays.




These italian flat breads are rich in olive oil and come with a variety of different toppings.





Spelt and seed sourdough



Tuesdays, Wednesdays and Saturdays.




Made from 20% wholemeal spelt and white wheat flour and packed with seeds this is a very digestible and low GI bread.





French Country Sourdough



Thursdays and Saturdays.

Similar to a ciabatta in shape, this open textured loaf has the most delicious crust thanks to the rye and malt in the recipe.





Stirato - Italian baguettes


Saturdays




Rosemary filone


Made every Saturday and a firm favourite of our bakers - this is a baguette-style bread with fresh rosemary and olive oil...at it's best with smoked bacon from Crich Butcher's!




Soda bread


Occasionally and to order




Ricotta bread


Occasionally and to order




German rye - 90% rye using the Detmolder 3 stage rye process


Occasionally and to order



Tuesday, July 14. 2015
We are delighted to be featuring some new cheeses in our deli counter this week - in particular, three choices from our family friends at
Thornby Moor Dairy
in Cumbria.
Cumberland Oak Smoked
Smoked slowly over pure Cumbrian Oak shavings in their own, home-built, Smokehouse. This cheese was first made when my family had a farm in Cumbria and our family friends made the cheese with our milk. The smokehouse was first built in one of our outbuildings and my Mum also used it to smoke home-cured bacon from the pigs on the farm.
Crofton
An unusual semi-soft cheese made from cow's milk. It is mould rinded and is perfect for a cheese-board. Complimented by a wide variety of wines. It is my personal favourite!
Stumpie
Made using Cardoon thistle rennet, this is a vegetarian choice. It is a fresh, young goat's milk cheese. Ideal for salads or used as a starter - grilled, shallow fried or wrapped in filo pastry and baked. I will be using a sheep's milk version of this cheese on a special pizza of the week on Wednesday night.
Also new in the cheese counter this week are...
Harlech
This is a mature mild Welsh cheddar made using pasteurised cow's milk and vegetarian rennet with chopped horseradish and parsley blended in for that extra "bite". The cheese is then coated in a distinctive bright orange coloured wax. It is named after the famous Welsh Warriors of the Middle Ages. Produced by the Abergavenney Fine Food Company.
Abbot's Gold
An amazing burst of flavour; specially selected, smooth creamy cheddar carefully combined with rich, sweet caramelised onions. Produced by the Wensleydale Creamery.
Godminster
An organic, deliciously creamy vintage organic cheddar in Godminster's distinctive burgundy wax.
Our cheese selection changes every week, so do keep popping back to try new things as they come in. Also, feel free to ask Roger if you would like him to get anything in in particular.
Monday, July 6. 2015
The perfect person for our Baker vacancy could well be you! If you love quality artisan bread, have some skill and experience that you would like to make use of in a small business and you enjoy working hard in a friendly team, we could be the place for you. Alternatively, we could offer this position as an apprenticeship if you would like to complete a college qualification along side working in our busy bakery.
We are advertising for a full time night-working Baker or apprentice baker on the
Universal Jobmatch site
. Send an application to
Andrew
with a covering letter and CV if you are interested. The vacancy is immediate so we can get you started more or less straight away following a trial shift.
Friday, February 13. 2015
We are looking for a Kitchen Assistant to join our friendly team. Required to work on a rota across our Tuesday to Sunday shifts at around 35-40 hours per week including our Wednesday pizza nights. The role will also require the ability to work in the shop/cafe.

We need someone with a customer focused outlook and a confident and outgoing personality.
Catering/kitchen experience is essential for our busy environment.

Please enquire at the loaf providing a letter and CV for the attention of Roger Bode, and/or send to roger AT theloaf.co.uk

Telephone 01773 857074 for more information.

Job Description

1. Job Purpose

1.1 To prepare and serve food to customers. To serve customers in the shop and café with bread, options from the café menu, drinks, chilled and dry deli counter produce. To maintain a clean and safe working environment.

2. Main Duties

2.1 To work alongside the other kitchen assistant in the kitchen in food preparation and in compilation of take away and café food where necessary.

2.2 To serve customers in the café and shop, advising customers on the products, with information that is available, and offering alternatives where appropriate.

2.3 To ensure that machinery is cleaned safely and maintained appropriately where allowed to use and/or cleaned in accordance with procedures.

2.4 To ensure that the kitchen area, crockery and cutlery and kitchen equipment, is cleaned regularly and as appropriate at the end of a shift

2.5 To take orders (bread in particular) from customers, and prepare these orders within your shift where possible and/or ensure these are recorded in the order book ready for the next shift or subsequent days

2.6 To record cleaning activity on designated charts (eg for daily, weekly and monthly activity).

2.7 To record and monitor temperature records for food that is cooked, reheated and held hot on designated charts.

2.8 To undertake any cleaning duties (operating with a 'clean as you go mentality') as required for the business during your shift, including immediate clearing and wiping down of tables in the café and general tidiness in the shop.

2.9 To advise the Shop Manager or her deputy regarding any business opportunities that may come to light within the business.

2.10 To report any incidents that should be brought to the attention of the Shop Manager including but not exclusively, accidents, injuries and hazards.


3. Responsible for

3.1 Promoting a safe working environment

3.2 Ensuring that all procedures and processes are adhered to.

3.3 Ensuring a customer focused approach.


4. Responsible to


4.1 The Managing Director
Tuesday, December 9. 2014
Hello all,
I can't believe how quickly the autumn has flown by - perhaps it was that late summer sunshine that helped shorten the November drear. Anyway, the Christmas lights have been up for a while and I have been singing carols for weeks now so it's definitely time to tuck into a warm mince pie, settle by the fire and catch up on the latest news from the loaf!
Christmas news
Ordering bread and delicatessen products over Christmas
I'll get the administrative bit out of the way first! Christmas orders for this year need to be with us on this order form by Thursday 18 December (next Thursday) at the very latest. You can either print off the pdf or pick up a copy from Crich, fill it in and hand it back in to the shop. Please make sure there is a clear full name and telephone number on the top of the form so we can get hold of you should we need to.
If you would like to order any cheese, olives, cold meats or patés, please make sure you make a note on the bottom of the form or talk to Katy, Caroline or Rog in the shop.
Christmas present ideas and stocking fillers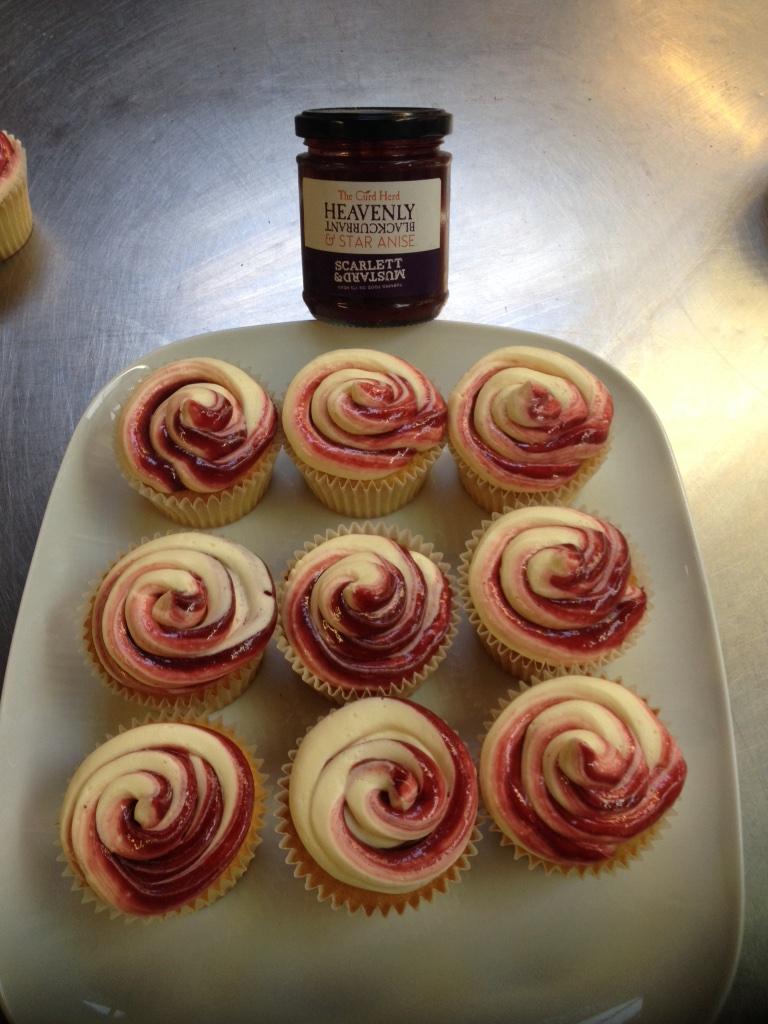 Rog has been sourcing a great selection of interesting and delicious jars, pots, packets and tins for you to pick up and put together a lovely selection as a gift. There are plenty of locally produced goodies, so look out for the Derbyshire flag indicating something that is Derbyshire-made. New in this month are the jars of unusual and tasty curds from Scarlett & Mustard. Cindi has been making these delicious buns using them and they have been going down a treat.
Christmas opening hours
Our opening hours are as follows over the Christmas and New Year period:
Saturday 20 December - open as normal
Sunday 21 December - CLOSED
Monday 22 December - CLOSED
Tuesday 23 December - open as normal, orders for bread recommended
Wednesday 24 December - open 8am - 1pm, bread to order only, no café service
Thursday 25 December - Monday 29 December - CLOSED
Tuesday 30 December - open as normal, bread orders recommended
Wednesday 31 December - open 8am - 3pm, normal café service, bread orders only
Thursday 1 January - CLOSED
Friday 2 January - CLOSED
Saturday 3 January onwards - open as normal
Bread in Matlock
As many of you will already know, in November our lease for the Matlock Green shop came to an end and we took the difficult decision not to renew it. However, as my Mum always says 'a way will be shown'! Sure enough, Judith from Peli Deli got in touch straight away to ask if we were looking for anywhere to stock our bread. Absolutely!
So, from January 3 (if all preparations go to plan!), bread from the loaf will be available to buy freshly baked daily from Monday to Saturday. If you don't know Peli Deli, it is the lovely café on the roundabout right opposite the entrance to Hall Leys Park in the centre of Matlock.
We will also continue to come to the weekly Wednesday market and the monthly (third Saturday) farmer's market which are both on Hall Leys Park.
Baking sourdough with Crich Junior School
One of the highlights of the Autumn for me has been introducing the children at Crich Junior School to the mysteries of sourdough bread baking. Over the course of the Autumn term, every pupil in the school has had a go at creating life - making a sourdough culture from scratch, kneading their dough, shaping and then baking their own sourdough loaf.
The full story is on the Crich Junior's website and also on the Crich Area Community News website.
And a week from now, I will be seeing just how much they have learnt as I will be judging a sourdough bread competition at the school Christmas Fair. I look forward to seeing and tasting the results of their labours - perhaps I will spot a future apprentice baker!
Out and about up til Christmas
We still have a number of Christmas market commitments between now and the 25th. This week we are in Matlock on Wednesday and hopefully on Saturday, Chesterfield on Thursday, Swadlincote on Friday and Belper on Saturday. Next week sees us in Matlock on Wednesday and Saturday, Derby on Thursday and Bakewell on Saturday. Then on Christmas Eve itself, we will be in Matlock for the Wednesday market but will be bringing bread down to order, so please get your orders this week and next. Wherever you come across us, we look forward to seeing you there!.
Bread-making courses...late availability and new courses for 2015
Such has been the interest in bread making that folk who have been on a couple or three of my courses keep asking me what I am going to offer next. Well with this in mind, I have been doing some international research. In the late summer, during a trip to Germany, I spent time baking in three different bakeries. You can read the full story and see the pictures on the blog, but this adventure has inspired me to develop two new courses for 2015...'Brot' and 'Breads of the North'. However places are going fast so do contact Rog as soon as possible to secure a place.

Bread making courses are the ideal gift - a loved one gets to spend a day doing something fun, and you get to eat what they bake...win win!! So get onto the website for more details and buy a bread course voucher today!.
Last pizza night - Wednesday 10 December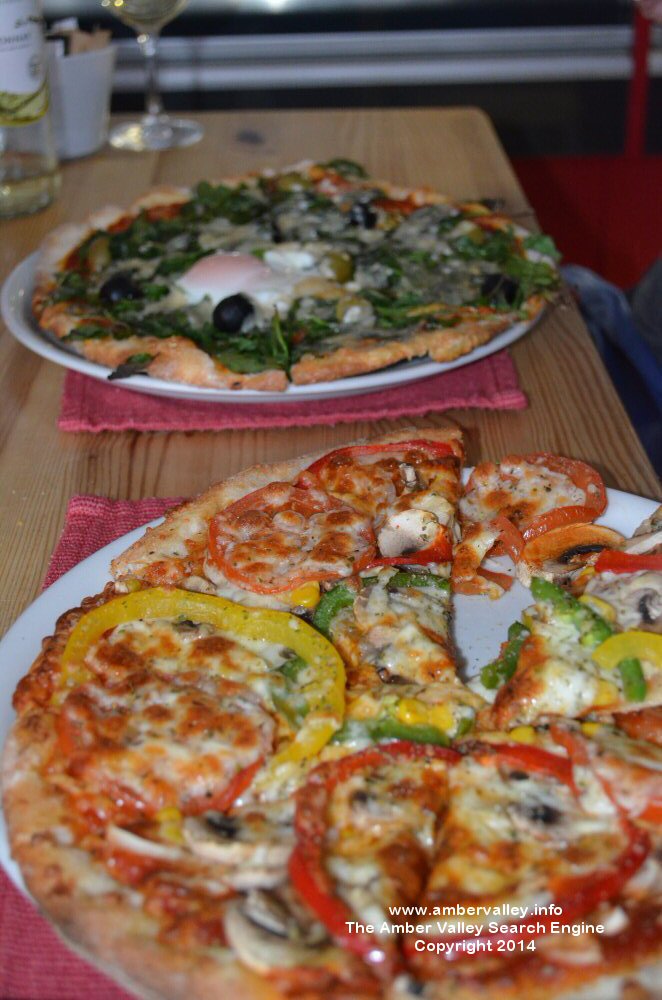 The last pizza night of 2014 is on 10 December. Rog and I really do enjoy pizza nights and are so happy to welcome such regular customers. We are glad you enjoy the freshly made, thin-crust pizzas and the home-made desserts and we look forward to welcoming you back when we start pizza nights up again towards the end of January.
The first pizza night of 2015 is on Wednesday 28 January. The menu and further information about pizza nights, including information about the weekly specials, are available on the pizza night page on the website.
Well I think that is about a mince-pie's worth of news for you to digest! All that remains to say is wish you a calm and enjoyable Advent time, a happy and peaceful Christmas and a New Year full of excitement and fun!
Andrew and Rog
Monday, December 8. 2014
At the end of the summer, Rog and I were lucky enough to spend a week with our dear friends in Itzehoe, Northern Germany. I spent a very happy year living there in my early twenties and have some wonderful friends from that time with whom we are in regular contact and who visit us often. This time though, we were visiting them for a family wedding and a birthday party. It was a great trip and as well as being a sociable visit, I was able to spend three of the nights we were away baking at the town's busy bakeries. All three were extremely welcoming and I learnt a great deal in preparation for my German Baking course: 'Brot' which I am offering from January.
First up was the small bakery behind the
Café Königsberg
- partiularly popular for it's huge range of bread rolls. I rolled up at around 1.30am and spent the first quarter of an hour or so chatting to the three apprentices outside about their training whilst we waited for Meisterbaecker Martin to arrive. The owner of Café Königsberg is a lecturer at the local college and has a continual stream of young apprentices moving through the bakery as they complete their development and training as a baker. Unlike here, in Germany you have to complete a three-year apprenticeship in order to be able to call yourself a baker and get a job in a bakery.
Meisterbäcker Martin
Once Martin had arrived, naturally the hard work got under way! As specialists in the German breakfast favourite, the Brötchen (or bread roll), the Café produces over fifty different varieties. Particular favourites of the Germans are 'Laugenbrötchen' which are dipped in lye solution prior to baking to give them the distinctive shiny brown crust.
Laugenbrötchen
Although interesting to see, I am unlikely to introduce them at the loaf given our keenness to avoid chemical additives! However, they did give the apprentices an opportunity to show of their skills in making fun designs of rolls for the younger customers.
Before...
...and after baking!
Martin took a great deal of time to show me his hand-molding skills and the different techniques used in producing different shapes of rolls. For example, here is a series of photos showing how Hörnchen are made.
He also showed me a couple of techniques for getting different finishes on the loaves they produce. I particularly liked the finish on these beautiful rye breads.
Martin showing his skills hand-molding rye bread.
Look at the lovely pattern on the rye breads from the proving basket. These are ready for the oven.
I just loved the way these ones came out.
Next up was the patisserie specialist,
Konditorei Frähmcke
. Here I was welcomed initially by Jörg, the son of the father/son baking team. He turned out to be the German equivalent of a Real Bread proponent - just like me. I really got on well with him and was delighted to learn that their techniques, recipes and processes were all very familiar and similar to ours. Additive-free, using sourdough and preferments in all their breads and everything made by hand.
When Jürgen, Jörg's father, arrived, I started to ask about one of my personal favourites - poppy seed cake, or Mohnkuchen. He was only too pleased to get underway with the two-day process involved in making delicious yeasted poppy seed cake, inviting me to pop back the next morning to watch him finish them off.
Like me, Jörg has read up extensively to further his skills. A series of books he relies on are the Brotland Deutschland trio which I would just love to get my hands on! So if anyone out there has them and doesn't want them... !!!
Jörg has also promised to come and visit us in the new year when their hectic Christmas baking season is behind them.
Just loved these Ostpreussische rye loaves!
Here are a few more photos taken by a visiting journalist, Gaby Knoop:
With Jörgen, now friends in Real Bread!
Making croissants
Tucking in to the Laugenbretzel - Pretzel - I had learnt how to roll, twist and shape.
My final bakery visit was to
Bäckerei Carstens
. This is by far the biggest of the three bakeries and is run by Howe Carstens who I actually knew from my time teaching at the Kaiser Karl School twenty years previously. Howe had been in his final year at the time, and we actually took sport classes together and socialised with his group of friends in the local pubs! So it was really wonderful to see Howe in his bakery and to see it so busy and successful.
Despite its size (with 7 outlets and this year taking on 10 apprentices across the whole business!), Howe continues in his father's footsteps by making everything by hand and using traditional recipes and methods. One key difference, and one which was vital in a business of this scale, was the amount of product that was being frozen and chilled (retarded) during the production process. This was essential for being able to keep up with the volume of orders - particularly at the weekends. What impressed me most of all was the speed and hard work of the master baker, the bakers and the apprentices as they worked to produce literally thousands of each product line. All by hand. All in a relatively small bakery.
The fact that I don't have any photos to share of my visit here is testament to the fact that it was my third baking night during a short week when I had been socialising at full tilt during the days and evenings too! Evidence also of the fact that Howe put me to work hand-molding the two hundred odd fruit-loaves they had on order that day!! I am really hoping that Howe and his master baker pay us a visit here in Derbyshire so I can show them a rather more laid-back approach to baking (though we think we work quite hard too!!)!
I had an inspiring and educational week and, thanks to the organisation of Amke and Hans, my dear, dear German 'Eltern', I complete visits to three wonderful bakeries. Amke had also organised for the local newspaper to interview me so, if you read German, do have a look at the
lovely article here
.
I am really looking forward return visits from these bakers - we would be delighted to welcome them all at the loaf.
Wednesday, September 17. 2014
Though in German, here is a lovely piece about my recent visit to some fellow bakers in Germany. Thanks to Konditorei Fraehmcke, Baeckerei Carstens and Café Koenigsberg.
Thanks also to my wonderful friends, Hans and Amke for setting it all up. I will post some more pictures and a blog article soon but for now,
here is the press article...
Wednesday, September 17. 2014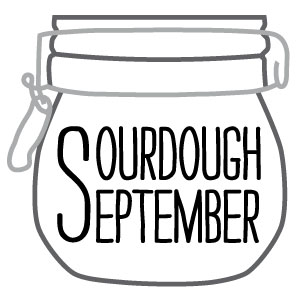 We are delighting to be supporting the
Real Bread Campaign's Sourdough September
campaign. With that in mind, here is a taster of what we are doing this week:
On Tuesday, Andrew spent a fun couple of hours in Crich Junior School talking to the whole school about bread baking and in particular about the magic of sourdough. He then worked with one class to start their own sourdough leaven which they will be nurturing over the next week before Andrew makes a return visit next week to bake sourdough bread with the leaven they have made. The school have written up the visit and put it
on their website with some pictures
.
On Sunday we are baking for
Derbyshire Day at Calke Abbey
. As well as taking our usual range of sourdoughs and a couple of the new recipes (see below), Andrew will be there with some of his sourdough leaven to answer your sourdough bread baking questions and to give away leaven to the any home bakers interested in baking sourdough (while stocks last).
Sourdough breads available all week
We bake sourdough bread every day and as well as being able to buy from us at either our Crich or our Matlock shops, our sourdough bread is also available, as usual from the following wholesalers:
Jack Rabbits, Derby
Strutt Street Bakery, Belper
Huntley Green, Cromford,
The Bottle Kiln, West Hallam,
Brown and Green, Derby Garden Centre, Little Eaton
Matlock Market and Matlock Farmers' Market
And then this is the programme of new breads that we will be baking all week for you to try in the Crich and Matlock shops:
Tuesday 16th Sept
Coarse German rye
Wednesday 17th
Sourdough pizza bases available at Pizza night as well as our normal bases
Thursday 18th
Hawaiian Sourdough
Coarse German rye
Friday 12th
Polish sourdough (still to get a name as Pawel, or Bakery assistant is keeping the recipe close to his chest!)
Saturday 13th
Pumpernickel
Sunday 14th
The best way to start your Sunday has got to be enjoying a loaf breakfast in Crich with sourdough toast!
We will also be baking for Derbyshire Day at Calke Abbey, so why not come and see us there. We will be bringing some of the Anise fruit sourdough and the popular Buttermilk and Cheddar sourdough.